Curious case of Amazon Food Delivery Business
Amazon recently made an announcement that it plans to foray in the Food delivery business in India. The obvious question to the commoner is why would Amazon want to get into a business which would add to its losses. Last year it made a futile attempt to acquire Uber Eats. Zomato ultimately acquired Uber eats, reducing the market to a duopoly. If Amazon was serious about its plans, what was it waiting for? Amazon is less than a month of this acquisition, made announcement of its plans. Not only is the timing interesting, but the idea itself raises many questions on why would Amazon want to burn its hands again in a business which did not work out earlier. Does Amazon really see a huge untapped opportunity?
Why Amazon got in Food Delivery business in India?
Food Delivery business has been explored by many players in India. Estimated at $4.2 Billion, the food delivery business has seen many mega tech players fall. Ultimately food delivery business has been reduced to two major players, Swiggy and Zomato. Players like FoodPanda, even after the acquisition by Ola could not make a dent. Players like Fassos and Box8 have identified their space, yet have not been the Mega players of the food delivery business.
The food delivery business is expected to grow at a 12.8% CAGR between 2019 and 2023 according to Statista's estimates. Moderate growth and so many failed models are not stopping Amazon from experimenting in this space. Let's explore some possible reasons why Amazon is keen on these opportunities, despite failing in the same business.
Increase ARPU and Number of orders
Amazon India had to identify an opportunity that would boost its moderating growth. Its existing customer base provided recurring business to various other portals for food delivery, Amazon eventually would want to develop an ecosystem where they can be an obvious choice for any purchases.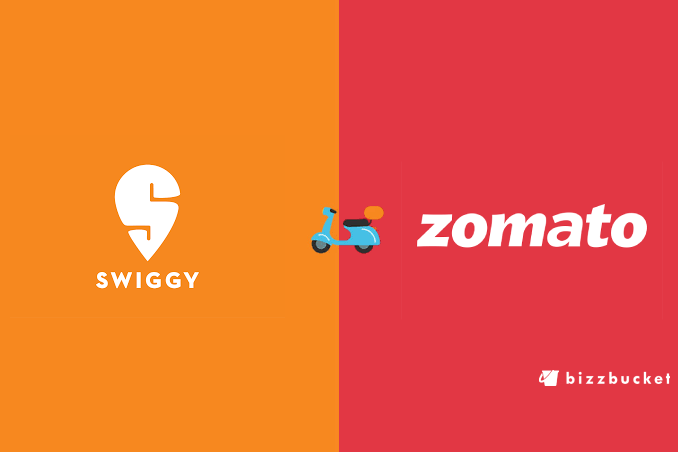 Food Delivery business is a high recurring business. On average a customer would place at least order in 15 days. This average would be higher than the number of orders on the e-commerce portal. Once you have an existing customer, you can tap that customer for some extra spending. Also with higher frequency, the number of orders placed on portals would increase.
With its campaign 'Apni Dukan' Amazon tried to inculcate that Amazon is an everything store. By getting into the Food delivery business, this habit formation idea would get a firm push.
Edge over Walmart
With Walmart making inroads through Flipkart, competition is expected to become stiffer. Walmart's no major move in the last one year or so gave Amazon a chance to make a quick move. Amazon now has the first-mover advantage in this space. Not only this, since food delivery is a recurring business with good stickiness, it could enable Amazon to tap a larger audience.
But the real fundamental reason I believe to develop this ecosystem is to,
Develop strong supply Chain
Amazon USA had entered the food delivery business around 2015. In June 2019, Amazon finally called it quits. This 4 year stint in USA, Amazon used Prime play to make the most of customers, by providing free delivery. In India, where last-mile delivery in many areas is still a challenge, food delivery is an easy method to make inroads. In the USA, Amazon pushed towards its ultimate goal of same-day delivery. The food delivery business provides learning to expedite delivery and strengthen last-mile delivery. Amazon in all possibilities is aiming to replicate speedy delivery to gain stronghold of Indian Markets
Parting thoughts
By entering the food delivery business, Amazon would make a bet which would be a win-win for the long run. Amazon has an opportunity to boost its already strong India operations.
Also Read – How the Digital Ecosystem shall shape up in future
References
https://qz.com/1640775/amazon-is-closing-food-delivery-service-amazon-restaurants/
https://www.businesstoday.in/current/corporate/amazon-uber-eats-india-business-buy-out-acquisition-food-delivery-segment-prime-app/story/368680.html
https://www.fool.com/investing/2019/07/31/3-reasons-amazon-is-interested-in-uber-eats-india.aspx
https://qz.com/india/1810959/amazon-eyes-indian-food-tech-despite-uber-eats-ola-mishaps/
Picture used in Feature is from Amazon USA