Short Bio
Hello, I am Nikhil Mehta. Product Manager by profession. Engineer and MBA by education. Currently working at Walmart, with prior experience at HDFC Life, Zycus, and Capgemini. I have conceptualized and launched products like Request Management solutions, Insurance agent onboarding journey, and many more. Have been part of the technology industry for over 10 years. A keen enthusiast with a focus on learning and helping people.
Long Bio
Professional Journey
I am Nikhil Mehta, a product manager working at Walmart. Prior to this, I worked at HDFC Life. HDFC Life is one of the largest private life insurance company in India. I was part of the digital department at HDFC Life, called ADCAT (now known as Digital Labs). Working as Principal Product Manager, I was responsible for two business processes. One was for the Insurance agent onboarding journey. Another was a quick checkout sales journey for Savings Insurance products. We saw good traction for the Insurance agent onboarding journey, which helped reduce the onboarding time from 55 days to about 30 days. We onboarded about 30000+ agents during my tenure, who in turn helped get 4 Billion+ business. Worked on several other initiatives on digitizing KYC and health and wellness programs as well.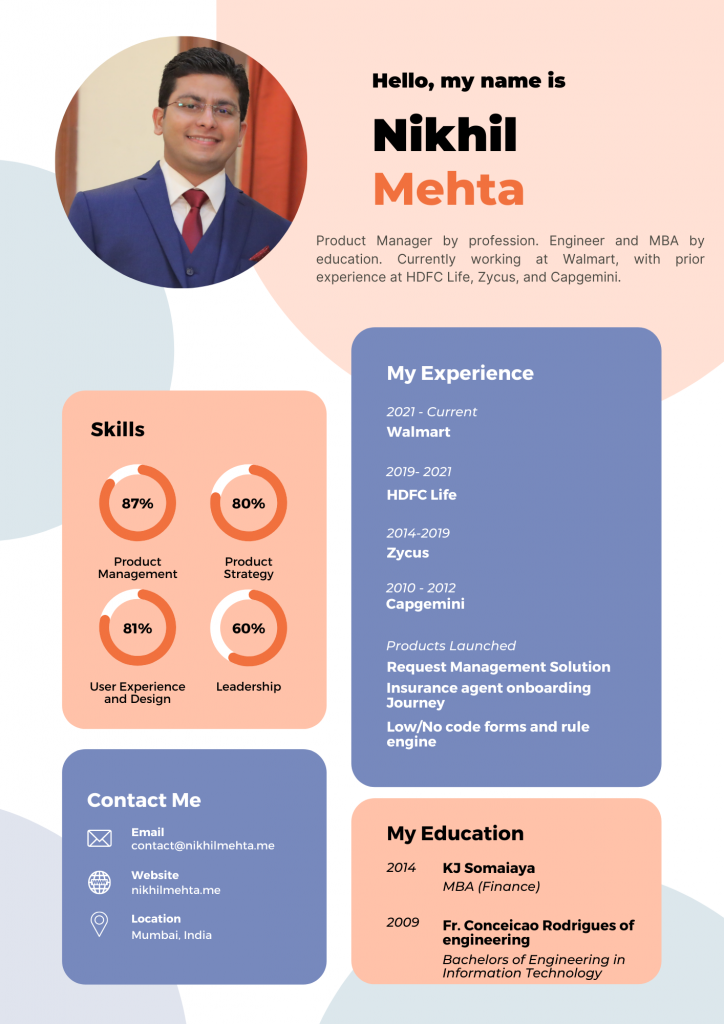 Prior to HDFC Life, I worked at Zycus Infotech for about 5 years. Zycus is a procurement software technology company. This was my first stint as a Product Manager. My focus area at Zycus was to solve problems associated to streamline processes. We created a Request management solution called iRequest, which helped streamline customers' business processes. iRequest could cater to procurement and non-procurement processes. iRequest catered to 25000+ users across 30+ organizations, in their day-to-day operations.
Apart from iRequest, I also worked on a User and Identity management solution, where we optimized the user creation process, from 7 minutes to several seconds. With a focus to improvise intra-suite integration, we built a no/low code solution for form building. This solution helped extend business processes, without any coding. This solution helped streamline integration across all products at Zycus, which was a major pain area for existing customers. The blockbuster feature of my Zycus journey has been the Chart of Accounts feature, which helped boost our P2P offering. We built a custom solution using the form engine and rule engine, which helped boost our customers from 5 to 15 in about a year timeframe.
At Capgemini, I was responsible for cloud-computing related initiatives in the North American region. I shipped application packages in a streamlined way that customers would be able to reduce their operational costs. Some of the work that we did, helped other application packagers across the globe through this blog.
Education
I completed my Engineering from Fr. Conceicao Rodrigues of engineering (CRCE), Mumbai University in information technology. Pursued MBA in Finance from KJ Somaiaya Institue of Management studies and research (SIMSR). Through a campus placement in engineering, I got a job at Capgemini. At Capgemini, I realized my interest in functional roles. Hence I decided to pursue further education with my love for Finance. Through MBA college, I landed a job at Zycus.
Interests
In my free time, I love to read. Read majorly on technology trends, books that help me grow as an individual, and some exciting individual journeys. Some of my Favorite books and Favorite articles. I am a budding investor – learning fundamental investments and building wealth for the future. I am a big fan of cricket, especially Indian cricket. While enjoying the sport, I have taken learning or two in my personal life too. Have been an ardent fan of Sachin Tendulkar and Virat Kohli for their grit, hunger for success, and leading from the front.
Personal Life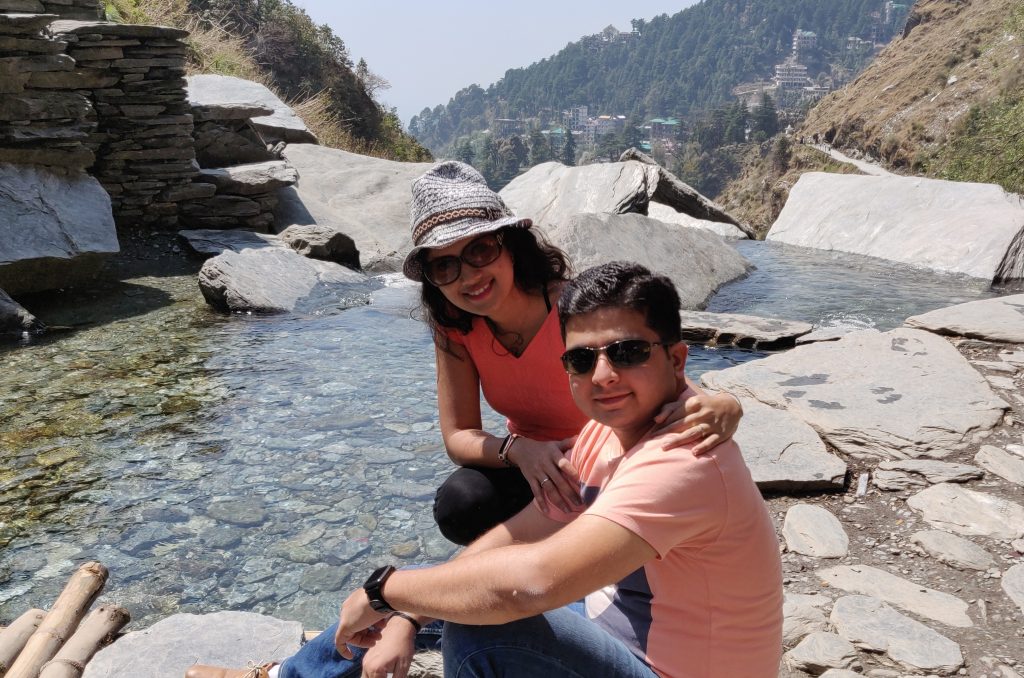 I am a Mumbaikar, born in Sangli. Happily married to Nidhi, since 2016. She is a Biochemist by profession, helping pharma organizations with setting up various clinical trials. She has been a wonderful influence, helping shape my journey called life.
Thanks for stopping by, feel free to connect for any help or feedback.
Mail – Contact@nikhilmehta.me.
​
​
​