Why is a well-funded startup not looking to make money?
If you have been watching IPL 2020 and have been humming 'Download CRED' tunes already, I will not blame you. CRED has done a fantastic job with its viral ad campaign. Their campaign got me wondering, why would CRED do a blitz Krieg of ads on the most expensive ad platform (IPL) of India. Cred targets credit card bill payments and they already have 60% of the total audience on their platform. What would the ad campaign be for? Importantly, what is it that CRED is trying to achieve in the long run; let's find out?
Kunal Shah and entrepreneurial spirit
Kunal shah and Sanjeet Tandon, started Free charge in 2010. The focus of the company was to enable cashless transactions and provide convenience to the users. Freecharge, along with Paytm, disrupted the mobile recharge and wallet space in India. Around 2015, Snapdeal acquired Freecharge; Kunal Shah had a big success story to his name. Post selling Freecharge, Kunal shah moved on in search of his next big idea. During this tenure, he worked with a couple of venture capital firms as investors. However, an idea struck him which led him back to the drawing board as an entrepreneur.
Kunal had an idea of creating a gated community of users with a good credit history. He identified that a community of good credit history users would have immense potential of doing various sorts of business. In India, there are only 50 Million odd credit card users. The number of housing loans dispatched was approximately in similar volumes. So the target audience was small in number. These people had high disposable income and could be good cross-sell opportunities. Kunal planned to enable this community with convenience and reward them for good behavior. He created an app with inCREDible experience, which allowed users to pay credit card bills and reward them in return.
Cred, since its launch in 2017, has 3 Million plus users already on their platform. They have also undergone several VC funding rounds already. They have minimal revenue, majorly coming from merchants providing offers on their platform. With high expenses and losses piling on, why is CRED not worried about these losses and plans to increase its user base?

CRED Business Model
There are two fundamental pillars interlinked to their business model, which are
Glorifying a boring task and
An Algorithm for the future.
Glorifying a boring task.
When you look at digital payments, we see some significant growth in this space. When it comes to credit card payments, there are usually 5 players associated with any transaction.
Merchant – A business / a retail store who sells tangible goods or service
Acquiring Bank – The financial institution that maintains the merchant's bank account.
Issuing Bank – The financial institution who approved the cardholder or consumer
Card Association – VISA, MasterCard, Discover, and American Express (AmEx) make up the Card Associations. They define the rules of payment transactions and govern all merchants and financial institutes. They usually provide the credit card network
Payment Gateway – They provide a front-end solution that can help an end-user make the payment.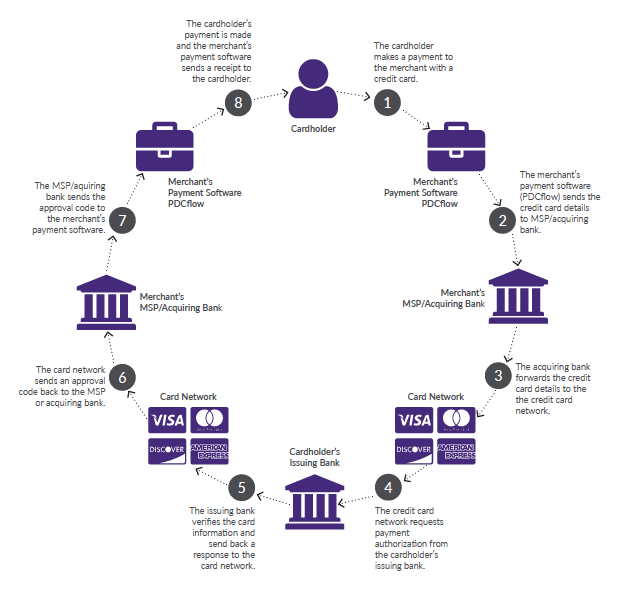 This whole process is tightly bound by the defined protocols and is highly competitive. There are already many banks and financial institutes vying for a pie in this business. Payment gateways in India have grown substantially in number too. Card associations for decades have been dominated by Visa, MasterCard, and AmEx. There is not much scope for a new entrant to redefine the process. However, there is one aspect of making credit card payments where there are many players, but with limited monetization.
CRED decided to sit on the fence, rather than enter the payment protocols. With their app, they would enable you to make payments, so that you do not miss out on deadlines. On making payments, these users were rewarded. An obvious question, what is in it for CRED to sit at the fence and keep rewarding a user who was anyway making payments earlier?
An Algorithm for the future
While CRED is building a community of high creditworthiness, it is possibly also developing an algorithm around user data. This aspect of CRED in all possibilities be similar to its Chinese counterpart 51 credit cards. 51 credit card like CRED allows users to make credit card payments. This generates tons of data; as British mathematician Clive Humby mentioned, "Data is the new oil"; they are building an ecosystem of their own.

Using various new-age technologies like Big Data, Artificial intelligence, Deep learning, and blockchain, it is possible to formulate an algorithm that would perform complex math. This math would help arrive at inference on aspects of creditworthiness. 51 Credit Card has made use of its bill management platform to establish a multi-parameter Big Data system and which works with nearly 10,000 risk control variables across 20 dimensions. With this extensive data size, 51 credit gets a comprehensive picture of the consumer's buying power, repayment capabilities, and willingness to repay.
How do companies get credit data?
There are three levels of data in credit card billing. Level 1 data is basically all transactions made through credit cards. Level 2 data is basically details like GST, Transaction number, etc. The most important and critical data is Level 3 data which, provides details on line items purchased and pricing information, etc. Vendors usually provide a discount to merchants who provide level 3 data. This level 3 data fuels the big data engines of analytical algorithms. Imagine you buy a phone from a store and then companies start targeting you to buy phone accessories.
How can CRED use this data?
51 credit card has already started using such data for providing loans. In a traditional (a decade ago) way of doing business, Financial institutes relied heavily on the credit score, usually coming from bureaus like Experian, CIBIL, CRIFF, etc. These bureaus though provide numerical information on the creditworthiness of a user, are well beyond their peak. When data is the new oil, you want to know more and more about your potential customer. Knowing more about the customer would help reduce the risk of non-fulfillment.
51 credit cards first started with only credit card users and then expanded their base to non-credit card users as well. Cred in all possibilities could take a similar step and hence the blitz Krieg of ads. Create a trusted brand through ads, onboard users, and then build an algorithm that can help determine creditworthiness.
Parting Notes
Kunal shah claims that CRED is not a fintech company; it is a lifestyle company. Possibly yes, though Google always claims to be a search company, their actual product is an advertisement platform. This is a debate that may never be resolved. The second time entrepreneur Kunal shah, planned a big leap this time. Creating a data mart for the future enables endless possibilities and could provide huge dividends in the future.
Also Read – How Kamath's disrupted an established industry