Recently I came across the success story of Zerodha, published by Yourstory. The title honored Zerodha with rare profitable business unicorn in India. Zerodha is a common household name in stock trading segment. Though not considered as a Fintech company, it is effectively a company built on the principles of new age technology. After all, Zerdoha led a zero brokerage disruption in the trading industry. Today, Zerodha is the biggest trading platform in India and still growing strongly. Zerodha was a challenger trading platform until it achieved the rare Proficorn (a profitable startup with no external funding) title. Lets look at how Zerodha disrupted an established industry.
Early 2000s
In the first decade of this century, Indian Markets were majorly bullish, thanks to good economic performance. When bull run, stock markets attract retail investors in huge numbers. Retail participation in Indian markets was in low single digits. Developed markets like USA saw retail participation in local exchanges at about 50%. Stock brokers were on-boarding almost every individual they met. Most of such accounts were dormant, majorly due to poor understanding of markets or poor post on-boarding service. The stories of pooling Indian money in Indian markets and increasing penetration never saw light of the day. In total, brokerage industry saw an upper limit to its business expansion, despite many untapped opportunities. Story of Indian retail participation was slowly fading away.
Arrival of Zerodha
Nithin Kamath, a young trader, took up the challenge to revolutionize the brokerage industry. Nithin launched Zerodha, in 2009 from his Bangalore office. His concept was simple in terms of pricing. Flat 20 rs fee for same day trading. If you hold on to shares beyond one day, no charges were levied. This fee structure arrived at a time when minimum fee in the industry was Rs 35. Zerodha made heads turn, but it did not see the success as yet. Since the fees were small, It needed large audience to be profitable. In the first year, it saw just 3000 accounts registered. Zerodha had to scale the business.
Building of an economic moat
The term economic moat, popularized by Warren Buffett, refers to a business's ability to maintain competitive advantages over its competitors in order to protect its long-term profits and market share from competing firms. Zerodha was building this economic moat by staying lean. Zerdoha built its ecosystem purely using technology. All their apps and systems were available across the board. To stay leaner, it cut out on frills like research reports and tips. Zerodha avoided the whole model of relationship managers and sub brokers. Most important of all, it stayed away from doing advertising.
Pursuant efforts started paying off. Initially being questioned for quality, people now started showing faith and opened accounts. Its clean interface helped user transact with ease. The word of mouth then spread its wings and took off. Nithin describes interface of its platform as clean as Google and that is what helped the pickup of users performing transaction. Zerodha was then all set to become the key player in the Indian brokerage industry.
Playing on Psychology of Zero brokerage
Zerodha had a clear advantage of zero brokerage USP. It would easily tempt people who would want to trade even for a small margin. Those users who saw a good pie of their profits being taken away in form of brokerage, saw a ray of hope. Millennial and small business traders who had time and risk appetite would now trade even for a thinner margin. Ultimately people started trading often. This worked very well in favor of Zerodha. Utilizing free time well is the same psychology advertised by Binomo. Robinhood, one of the prominent faces in US brokerage industry leveraged strategy followed by Zerodha and has reaped some good dividends.
How does Zerodha Make Money
Zerodha has built their business around the economies of scale. Out of their user base of 12 Lakh odd users, even if say 2 lakh users make daily trades, they make (2*20), 40 Lakhs a day in revenue. The more a user trades, better is their revenue and eventually become profitable. Assuming that cost of acquisition for a customer is 5000, user has to trade on daily basis roughly for a year. Post that all trades would be more or less contributing towards the bottom-line of company. Zerodha has also setup API library for trading, acting as source of income.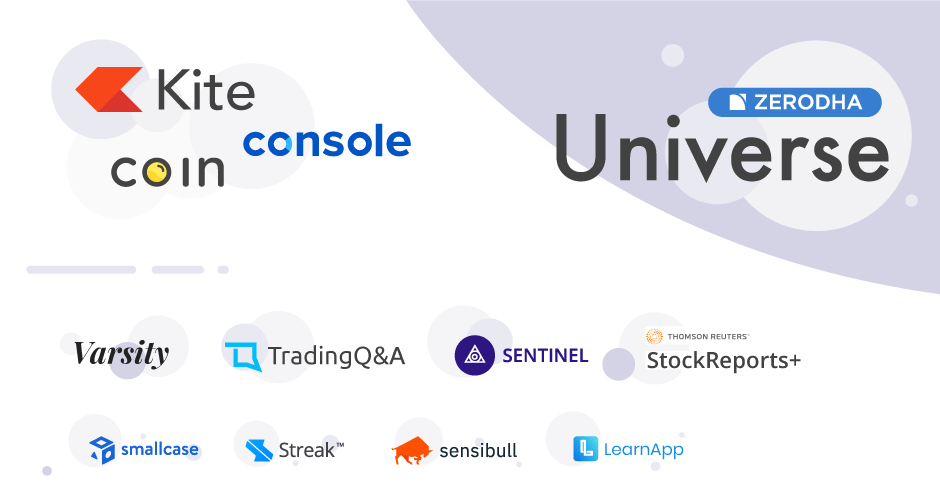 Zerdoha as a platform did face the challenge of scale. During several peak days of high trade, their platforms stopped responding. This lead to massive losses. Taking this as a learning, Zerodha has planned to scale its infrastructure. Thus eventually becoming Zero obstacles (as their name suggests Zero – Rodha meaning zero obstacles)
Ultimate Goal
Nithin Kamath now aims to add 5 to 10 million users to his platform. Effectively, targeting increasing retail participation and reducing dependency on foreign capital. Zerodha may or may not be the torchbearer of future, but it definitely has opened avenue in the industry and leading many starups to reinvent the way business is done.
Also Read – Why Fin-tech is becoming a lucrative space for Large Tech Corporations
References
https://economictimes.indiatimes.com/markets/stocks/news/burned-out-broker-got-rich-aiding-millennials-trade-for-free/articleshow/69248060.cms#:~:text=were%20always%20hassles.-,",cost%20a%20maximum%2020%20rupees.&text=The%20closely%20held%20company%20has,an%20eventual%20initial%20public%20offering.
https://zerodha.com/
https://blog.finology.in/entrepreneurship/zerodha-success-story-nithin-kamath
https://yourstory.com/2020/06/zerodha-rare-profitable-bootstrapped-fintech-startup-turns-unicorn
https://www.moneycontrol.com/news/business/companies/the-zerodha-story-how-the-kamath-brothers-built-indias-largest-retail-broker-3403181.html
https://economictimes.indiatimes.com/markets/stocks/news/burned-out-broker-got-rich-aiding-millennials-trade-for-free/articleshow/69248060.cms?utm_source=contentofinterest&utm_medium=text&utm_campaign=cppst
https://www.investopedia.com/ask/answers/05/economicmoat.asp#:~:text=The%20term%20economic%20moat%2C%20popularized,market%20share%20from%20competing%20firms.