Can Voice replace Keyboards?
By now I am sure you are familiar with 'Ok Alexa' or 'Hi Siri' or 'Ok Google' phrases. Using voice for small task execution has been simplified by the likes of various Virtual assistants. With its growing user base, keyboards existence is coming under threat.
How Voice is Ruling the tech
Voice as tech is unique in multiple ways. Most tech trends have been scaled post their industrial applications. However, voice as tech evolved through personal computing space. Voice does not require any prerequisite of learning any language. Interestingly the tech has picked pace very rapidly compared to other input mediums.
If you look at the numbers (187% growth in a quarter – Canlays) of Voice-based assistants being sold, clearly shows that voice tech is taking off. China and the USA have been the primary consumer market for voice-based assistants and have shown exponential growth in the last few years. As per Gartner, by 2020 it is expected that 50% of the searches will be voice-based and 30% of searches will come from devices without keyboards (voice assistants).
The question being, is Voice powerful enough to replace the keyboard? Keyboard started as virtually the only source of input. There was a pressing need for a mouse-like input device. And mouse just fit in well in the whole eco-system of the peripheral devices. Touch-based inputs became an integral input mechanism with the evolution of touchscreen phones. Even with touch devices, virtual keyboards and navigation mechanisms are still utilized. The gestures though have changed and made it easier for anyone to use. Thus bringing in the inclusiveness in technology space. Digital Pen has been around for a while but has not been able to make a mark as much as other methods have.
Some great use cases of Voice Inputs
Voice though has seen faster adoption over other mechanisms. There are many early tech adopters who can pronounce words but may not be well versed with spellings or grammar. Such a situation would be seen far often with people whose primary language is not English. When such a person tries to use English language-based OS, (s)he shall definitely face some challenges. Enter voice-based inputs in the same scenario, they will be able to perform the tasks with much ease. All this without knowing the exact grammar or exact spellings.
Another familiar scenario, depicted in advertisements of voice assistants is Kids using Voice for various tasks. These kids generally in the age group of 3 to 8, would not know how to type and hence voice is an easier option. Imagine a kid expected to type Doremon, whereas he hardly knows the spelling of Fan or Apple.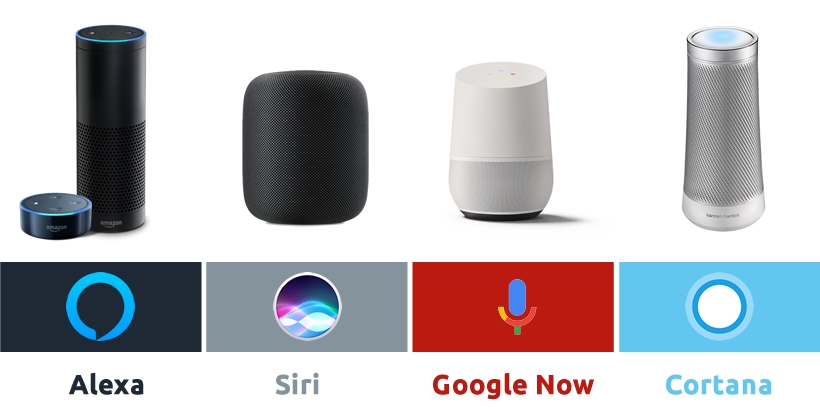 Similarly, senior citizens may be comfortable to use voice over typing, considering they might have age-related issues. Voice as an input mechanism also supports the lazy ones who do not want to move to pick up hardware control devices.
Voice has increased the overall engagement and supported digital inclusion of The Next Billion. It has addressed the challenges with vernacular and dialects.
Is Voice Always the Best Choice?
Voice assistants usually promote their Smart speakers as a medium to play music. This is a fantastic use case with smart speakers. However, not often do people use it the same way with your phone. Google came up with a wonderful feature of enabling earphone mic. However, the usage of this function has not picked up much.
There are several other cases where voice (to operate a device) may not address the use case. Consider you are in a meeting for a long time and you need to urgently send a message. You cannot send out a voice note and you would prefer a text note.
Similarly, imagine in the future if voice replaces Keyboards, and you are in a public place, how would you want to convey information. Will you prefer a keyboard, which will be streamlined without any noise: or something like a voice which could not be safe and also would have noise attached to it, making it impossible for anyone to comprehend. Communicating on a normal voice call is a challenge even with technology evolution. In the very same scenario mentioned above, just imagine it is a matter of some sensitive information to be communicated: would you risk it by speaking it out loud? Voice will need to address this digital privacy while it addresses some wonderful use cases.
Corporate offices are trying to make the most per inches of their office space. Hence employees may not have that much space. In such a space-constrained environment, it would be challenging to use voice for, say, drafting an email. Though voice recognition and NLP could provide great value in drafting Minutes of a meeting.
There are many such cases where voice may fit in well and support the great cause of digital inclusion. However, Voice as an input mechanism v/s Keyboard has mutually exclusive use cases as yet. Keyboards are here to stay, but at the same time, voice would grow rapidly overall. In the longer run, we could see multiple input devices like touch, gesture, voice, and keyboard enabled available at disposal for the user. It will be more at the discretion of the user to opt for a situation based selection.
Also Read – How Trello helped me Organize my Tasks and Learning